Gymnastics
Portage Gymnastics Club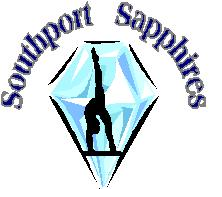 The Portage Gymnastics Club is dedicated to excellence and fun in the sport of gymnastics through programs that develop discipline, coordination, strength, flexibility, and balance.
Programs include kindergym, Level 1 and 2 Girls, Level 1 and 2 Boys, Pre-Competitive, and Competitive.
The Portage Gymnastics Club practices on Mondays & Wednesdays from 4:30pm - 8:30pm.
Important Dates
Program Registration: September 12, 2016 @ 6:00pm
Gymnastics Meet: February 25, 2017 @ 11:00am - 7:00pm
Contact: Tonya Thompson
Phone: 204-239-4774
Email: tonyathompson@mymts.net
Interested in using the RecPlex for your club or school workouts, practices, or classes? Contact Us.
Upcoming Activities
January 18, 2018
Portage Gymnastics Club
Full Gym 4:00 PM - 9:00 PM
Club Registration Required
---
January 22, 2018
Portage Gymnastics Club
Full Gym 4:00 PM - 9:00 PM
Club Registration Required
---
January 24, 2018
Portage Gymnastics Club
Full Gym 4:00 PM - 9:00 PM
Advanced Registration Required
---
January 25, 2018
Portage Gymnastics Club
Full Gym 4:00 PM - 9:00 PM
Club Registration Required
---
January 31, 2018
Portage Gymnastics Club
Full Gym 4:00 PM - 9:00 PM
Advanced Registration Required
---
February 1, 2018
Portage Gymnastics Club
Full Gym 4:00 PM - 9:00 PM
Club Registration Required
---
February 5, 2018
Portage Gymnastics Club
Full Gym 4:00 PM - 9:00 PM
Club Registration Required
---
February 7, 2018
Portage Gymnastics Club
Full Gym 4:00 PM - 9:00 PM
Advanced Registration Required
---
February 8, 2018
Portage Gymnastics Club
Full Gym 4:00 PM - 9:00 PM
Club Registration Required
---
February 12, 2018
Portage Gymnastics Club
Full Gym 4:00 PM - 9:00 PM
Club Registration Required
---
February 14, 2018
Portage Gymnastics Club
Full Gym 4:00 PM - 9:00 PM
Advanced Registration Required
---
February 15, 2018
Portage Gymnastics Club
Full Gym 4:00 PM - 9:00 PM
Club Registration Required
---
February 19, 2018
Portage Gymnastics Club
Full Gym 4:00 PM - 9:00 PM
Club Registration Required
---
February 21, 2018
Portage Gymnastics Club
Full Gym 4:00 PM - 9:00 PM
Advanced Registration Required
---
February 22, 2018
Portage Gymnastics Club
Full Gym 4:00 PM - 9:00 PM
Club Registration Required
---
February 24, 2018
Gymnastics Meet
Full Gym 8:00 PM - 8:00 PM
Advanced Registration Required
---
February 26, 2018
Portage Gymnastics Club
Full Gym 4:00 PM - 9:00 PM
Club Registration Required
---
February 28, 2018
Portage Gymnastics Club
Full Gym 4:00 PM - 9:00 PM
Advanced Registration Required
---
March 1, 2018
Portage Gymnastics Club
Full Gym 4:00 PM - 9:00 PM
Club Registration Required
---
March 8, 2018
Portage Gymnastics Club
Full Gym 4:00 PM - 9:00 PM
Club Registration Required
---
March 12, 2018
Portage Gymnastics Club
Full Gym 4:00 PM - 9:00 PM
Advanced Registration Required
---
March 14, 2018
Portage Gymnastics Club
Full Gym 4:00 PM - 9:00 PM
Advanced Registration Required
---
March 15, 2018
Portage Gymnastics Club
Full Gym 4:00 PM - 9:00 PM
Club Registration Required
---
March 19, 2018
Portage Gymnastics Club
Full Gym 4:00 PM - 9:00 PM
Advanced Registration Required
---
March 21, 2018
Portage Gymnastics Club
Full Gym 4:00 PM - 9:00 PM
Advanced Registration Required
---
March 22, 2018
Portage Gymnastics Club
Full Gym 4:00 PM - 9:00 PM
Club Registration Required
---
March 26, 2018
Portage Gymnastics Club
Full Gym 5:00 PM - 9:00 PM
Advanced Registration Required
---
March 28, 2018
Portage Gymnastics Club
Full Gym 5:00 PM - 9:00 PM
Advanced Registration Required
---
March 29, 2018
Portage Gymnastics Club
Full Gym 5:00 PM - 9:00 PM
Advanced Registration Required
---
April 2, 2018
Portage Gymnastics Club
Full Gym 5:00 PM - 9:00 PM
Advanced Registration Required
---
April 4, 2018
Portage Gymnastics Club
Full Gym 5:00 PM - 9:00 PM
Advanced Registration Required
---
April 5, 2018
Portage Gymnastics Club
Full Gym 5:00 PM - 9:00 PM
Advanced Registration Required
---
April 9, 2018
Portage Gymnastics Club
Full Gym 5:00 PM - 9:00 PM
Advanced Registration Required
---
April 11, 2018
Portage Gymnastics Club
Full Gym 5:00 PM - 9:00 PM
Advanced Registration Required
---
April 12, 2018
Portage Gymnastics Club
Full Gym 5:00 PM - 9:00 PM
Advanced Registration Required
---
April 16, 2018
Portage Gymnastics Club
Full Gym 5:00 PM - 9:00 PM
Advanced Registration Required
---
April 18, 2018
Portage Gymnastics Club
Full Gym 5:00 PM - 9:00 PM
Advanced Registration Required
---