Rates & Membership
Upcoming Membership Discount Day: January 10-11. Learn more here.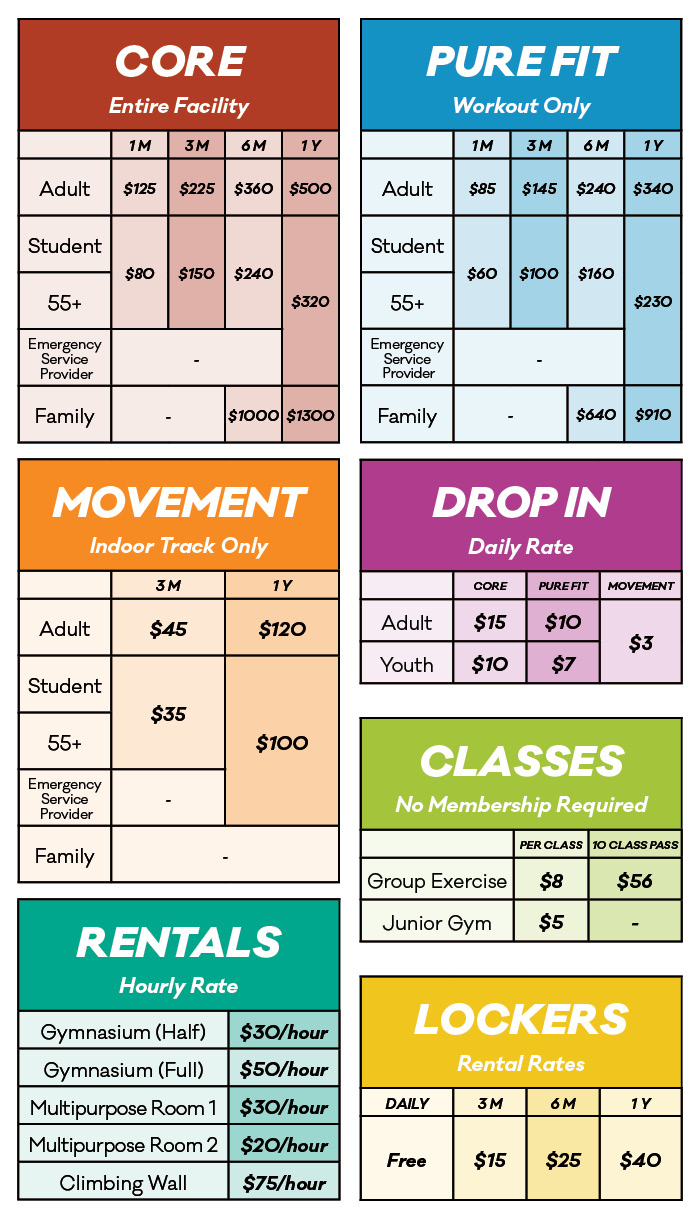 *Valid identification required for discounted rates*
For climbing wall bookings, please fill out a waiver form ahead of time. The form can be printed here.

To book any of these spaces or for more info, contact us.
Please review Central Plains RecPlex General Rules.