Individual and Family Memberships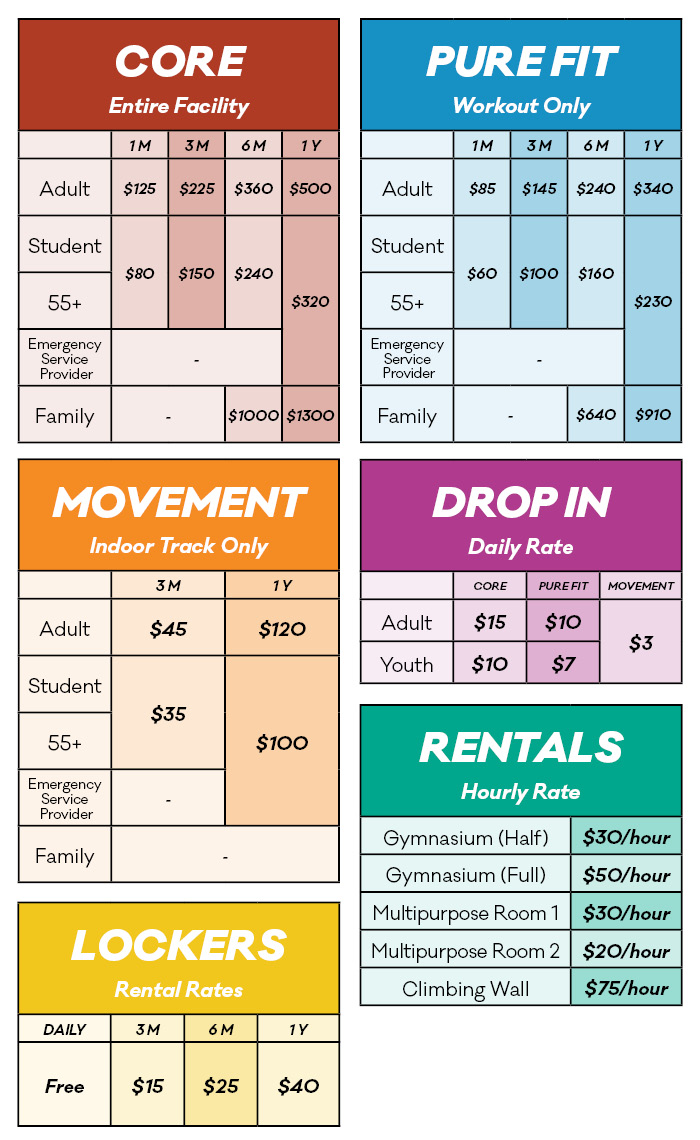 *Valid identification required for discounted rates*
Group Booking and Rental Rates
The Central Plains RecPlex has four areas that are fully rentable for group use. You can book a full or half gymasium which is suitable for fitness classes, sports and competitions. We have equipment for basketball, volleyball, floor hockey and more! You can also book our entire climbing wall pit for your group. It takes corporate outings, team building activites and birthday parties to the next level. Our two multipurpose rooms are the perfect completement to your existing booking or can be rented on their own. You can use the room for everything from fitness classes to education and training sessions to meetings and conferences. Contact us today to get your reservation started.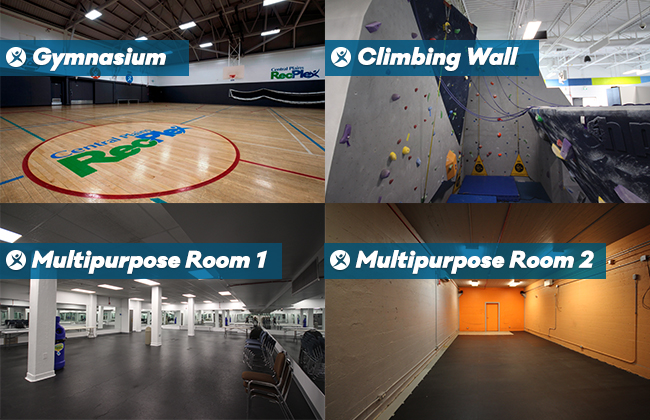 Rentals/Hour

Half Gymnasium
$30/Hour
Full Gymnasium
$50/Hour
Climbing Wall
$75/Hour
Multi-Purpose Room 1
$30/Hour
Multi-Purpose Room 2
$20/Hour
For climbing wall bookings, please fill out a waiver form ahead of time. The form can be printed here.

To book any of these spaces or for more information, contact us.
Please review Central Plains RecPlex General Rules.
REFUND POLICY: Refunds only applicable for the following validated reasons, such as, having a medical reason where it is no longer safe to exercise, as told by Medical Professional; if being relocated due to job requirements, (as confirmed by a posting order) or within the first 7 days of purchase.