Programs & Facilities
Programs
We are proud to be the home of the following groups, clubs, and leagues:
If you are interested in using the Central Plains RecPlex for your club, group or league please email us for more information.

Facilities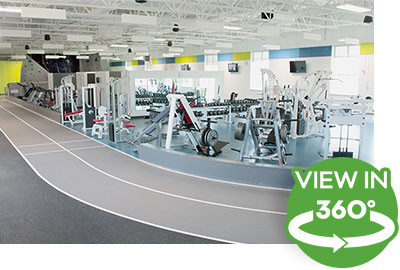 Reach new heights on our fun and challenging 9m indoor rock climbing wall. There are many routes to choose from so once you master one, you will be challenged by another. We have auto-belay and bouldering available to accommodate different skill levels.
The Central Plains Recplex is equipped with the facilities and equipment to help you have fun, and live a healthy and active lifestyle.
Separate Cardio and Weight Areas
Indoor Track
Outdoor Track
Climbing Wall
3 Ball Diamonds
2 Tennis Courts
Soccer Field
Golf Course
5-pin Bowling Alley
Full-sized Gymnasium