Member of the Month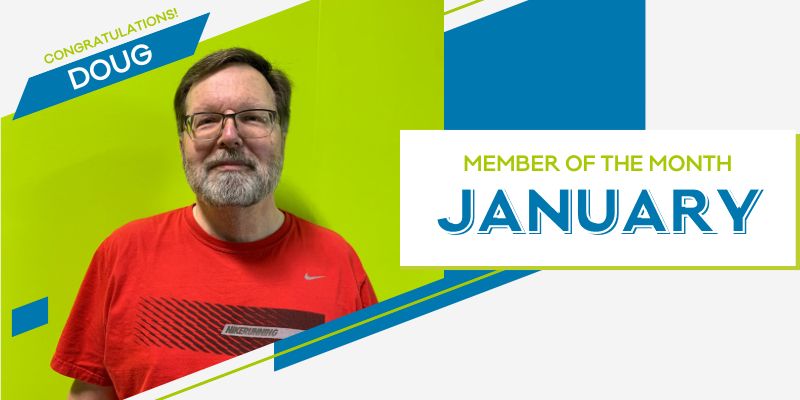 CONGRATULATIONS to our first MEMBER OF THE MONTH of 2023!
The Member of the Month in January was Doug Wilcox!
One of Doug's retirement goals was to become healthier and fitter. After retirement, he joined the Central Plains RecPlex, where he has been a member for the past 15 months.
Doug is proud of his progress at the RecPlex; having lost 30 lbs and significantly increased his strength and cardio performance, he could even drop one of his blood pressure medications. His journey has been challenging at times, but he is happy with his progress and is working towards gradually achieving even more positive outcomes.
Doug is also grateful to the RecPlex for having friendly, helpful staff and providing him with a convenient, clean, spacious, inviting facility to work out in.
Well done Doug! 🙌
Every month at Central Plains RecPlex, we'll be featuring a member of the month who shows dedication to their fitness goals. 🏋️ If you have a nomination for a Member of the Month, please let us know by email, social media, or in person.