Hockey
Although we do not have the ice, the RecPlex has many facilities that are crucial in off-season and dryland Hockey development: our full-sized gymnasium, rock climbing wall, weights area, batte ropes, punching bags, cardio equipment, and our large exercise floor.
We're thrilled to be the dryland training facility of our 2015 RBC Cup Champions, The Portage Terriers.
Portage Terriers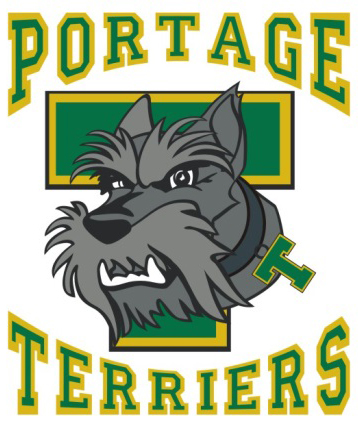 The Portage Terriers are a Junior A Hockey team based out of Portage la Prairie, Manitoba. They play in the Addison division of the Manitoba Junior Hockey League. The Terriers were founded in 1942 and currently play out of Stride Place in Portage la Prairie.
The Portage Terriers have an impressive winning history. The Terriers have been MJHL Turnbull Cup Champions eight times; five times out of the last ten years. The Terriers have also been Manitoba-Saskatchewan Anavet Cup Champions in 1973, 2005, and 2011. Along with team success, individual Portage Terriers have excelled as well. Some notable alumni include: Bryan Hextall, Black Jack Stewart, Junior Lessard, JP Vigier, Rick Blight, and Jason Kasdorf.
The Portage Terriers are committed to helping their young players develop their hockey skills in order to reach not only their hockey goals but scholastic goals as well.

Head Coach
Blake Spiller
ptgter2@mymts.net
Head Scout
Frank Harding
fwahard@mymts.net
Website: www.portageterriers.com
Floor Hockey Drop-In
The RecPlex gymnasium is available for floor hockey drop-ins! Please visit our Rates and Membership page for details or contact us to book today!
Please check back soon for upcoming activities.