Gobble Gobble Glow Bowl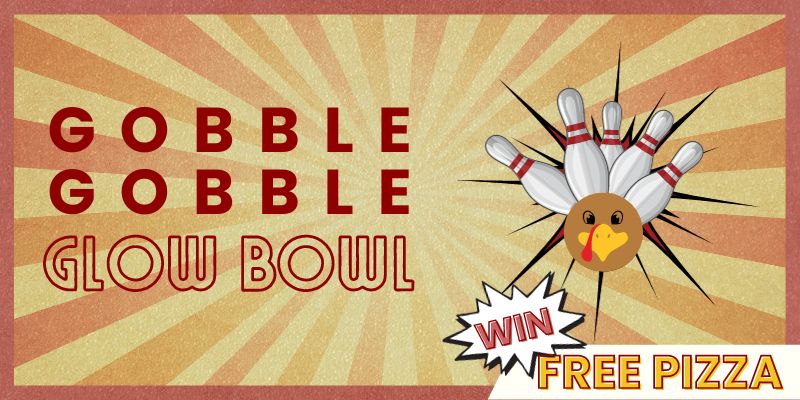 Bring your family and friends to Southport Bowl this weekend for a chance to WIN a FREE PIZZA!
How can you win? Score a TURKEY at Southport Bowl from October 6th to 8th, and you'll win a pizza from Brews + Bites!... It's that easy!
Southport Bowl is open this weekend with the following hours!
Friday - 4:00 PM - 9:00 PM
Saturday - 12:00 PM - 9:00 PM
Sunday - 12:00 PM - 6:00 PM
Bookings & walk-ins are available. Book your lane here! centralplainsrecplex.com