Member of the Month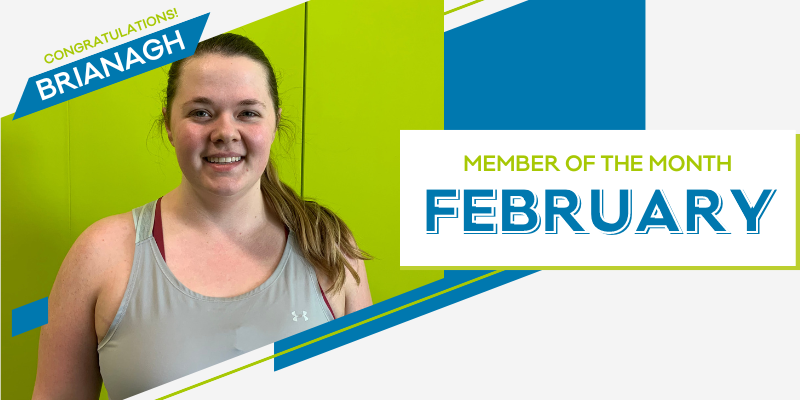 Let's hear it for the February Member of the Month, Brianagh Brownell! 🎉
Brianagh has been a member of Central Plains RecPlex since 2020 and has loved every workout!
Her fitness journey began with weight loss being her only goal. Since then, she's learned that working out is not only good for her physical health but for her mental health as well! She initially found it difficult to push herself, but now she loves starting her day with an early morning workout and feels better than ever! Brianagh has reached many of her goals and loves finding new ones to work towards!
Brianagh is grateful for the nice and clean facility and the staff, who are always kind and helpful, making Central Plains RecPlex a great place to go to with many wonderful people!
Nothing can stop you now, Brianagh! 🙌
Every month at Central Plains RecPlex, we'll be featuring a member of the month who shows dedication to their fitness goals. 🏋️ If you have a nomination for a Member of the Month, please let us know by email, social media, or in person.